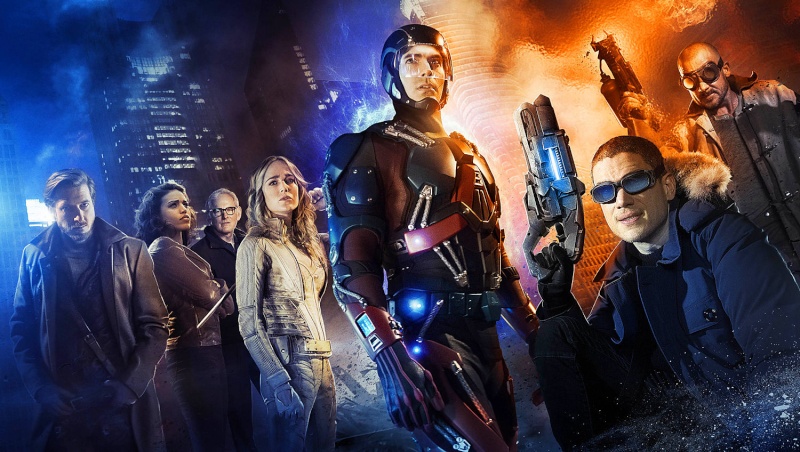 Legends Of Tomorrow et une série dérivé de Arrow et The Flash qui mettra en vedette des acteurs récurrents des deux séries .
Synopsis : 
Rip Hunter, un agent faisant partie de la confédération des maîtres du temps est envoyé dans le passé pour recruter un groupe de super-héros et de super-vilains capable d'affronter une menace planétaire : le criminel Vandal Savage avec son armée de super soldats ayant modifié le futur. Ils ont pris le contrôle de toutes les infrastructures et fait des humains des esclaves. Ce groupe est composé de Captain Cold, Heat Wave, The Atom, Hawkgirl, White Canary et Firestorm.
Le Tournage de la série commencera le mois prochain  pour une diffusion en 2016.
Casting : 
Brandon Routh : Ray Palmer / The Atom
Caity Lotz : Sara Lance / White Canary 
Wentworth Miller : Leonard Snart / Captain Cold
Dominic Purcell : Mick Rory / Heat Wave 
Victor Garber : Pr Martin Stein / Firestorm
Arthur Darvill : Rip Hunter 
Ciara Renée  : Kendra Sanders / Hawkgirl
Franz Drameh : Jay Jackson
sans oublier le principal certain invités :
Grant Gustin : Barry Allen / Flash
Stephen Amell : Oliver Queen / The Arrow
David Ramsey : John Diggle
Katie Cassidy : Laurel Lance / Black Canary
Panel Legend of Tomorrow du Comic Con :
Nul besoin de dire que sa risque d'être le gros bordel pour certain crossover lol .